As a speaker, best-selling author, consultant, coach, and mentor, Bob Proctor works with business entities and individuals around the world, instilling within them not only the mental foundations of success and the motivation to achieve, but also the actionable strategies that will empower them to grow, improve, and thrive in today's ever-changing world.
Having worked in the area of mind potential for more than 50 years, he has transformed the lives of many through his books, seminars, courses and personal coaching. Bob Proctor is a direct link to the modern science of success and The Law of Attraction stretching back to Andrew Carnegie, the great financier and philanthropist.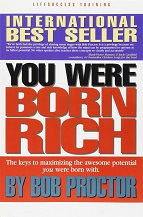 You Were Born Rich (Paperback)
209 Pages | ISBN: 978-0965626439

Bob Proctor is the master thinker. When it comes to systematizing life, no one else can touch him. He is simply the best. Bob Proctor collects thoughts like Imelda Marcos used to collect shoes. He strings them together in exquisite arrays; one thought leading logically to the next until a whole method has been constructed.
In You Were Born Rich, Bob Proctor has done it again, this time taking you step by step to the surprising discovery that success is not always reaching out for something that you don't have but rather only reaching over and rearranging the pieces already there. The great value of this book is that you can instantly apply the conclusions to your own life. It will begin to impact you long before you reach the last chapter.

---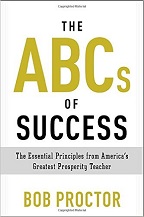 The ABCs of Success (Paperback)
224 Pages | ISBN: 978-0399175183

For millions of readers, Bob Proctor's name is synonymous with success. A former protégé of personal development pioneer Earl Nightingale, Proctor first built a wildly successful business career, and then an internationally successful speaking career, elaborating on the principles of Napoleon Hill's Think and Grow Rich and other classic success and prosperity texts.
In The ABCs of Success—the first trade book ever published by this master of motivation and prosperity—Proctor goes beyond the simple laws of success and attraction, weighing in on sixty-seven different topics essential to all those who wish to make their dreams a reality, including persistence, winning, effectiveness, and vision. Organized in A-to-Z fashion and composed of brief essays that can be read over and over, The ABCs of Success is an essential resource for anyone who wants the combined wisdom of a century of success thinking in a single, accessible volume.

---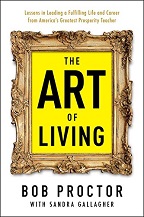 The Art of Living (Paperback)
240 Pages | ISBN: 978-0399175190

The Art of Living presents transcripts from legendary business speaker and mentor Bob Proctor's most popular workshop—Matrixx—and brings this wisdom to a wider audience. With this book, readers will become a student of Bob Proctor's as he teaches lessons and presents jewels of wisdom on living an extraordinary life. Readers will marvel at Proctor's miraculous way of disseminating his decades of business wisdom into easy-to-understand parables and learn lessons on what our creative faculties are and how to use them, why we need to unlearn most of the false beliefs we've been indoctrinated with our whole lives, and how our intellects have the ability not only to put us ahead in life, but also to be our biggest detriment.
Among many other invaluable lessons contained herein, as a new student of Bob's, readers will learn: How to obtain whatever it is that's desired in life, how to erase negative thought patterns and retrain the brain for success, and how to arrange work for maximum effectiveness.

---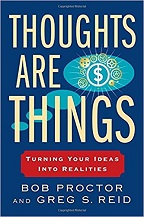 Thoughts Are Things (Paperback)
224 Pages | ISBN: 978-0399174971

What mind-set determines whether or not a person will be successful? Do successful people think differently from those who never reach their potential? How can we change our thoughts so that the result of every thought—the offspring of thought—sets us up to win rather than lose?
Bob Proctor and Greg S. Reid, authorized by the Napoleon Hill Foundation, delve deeply into the science and psychology of thought, and how thinking is vitally important to a meaningful, successful life. In their interviews with neuroscientists, cardiologists, spiritual teachers, and business leaders, the authors show in Thoughts Are Things how we can think to live!

---
Which of these books have you read or already own? Let us know in the comments below!